US Army Gets Its First Solar Powered Microgrid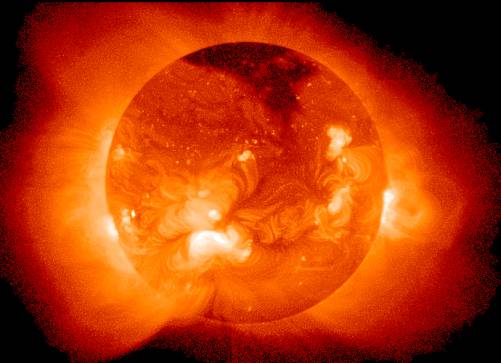 Solar power and wind power are in store for TARDEC, the Army's state-of-the-art vehicle research center in Michigan. TARDEC will be the first Army installation to use a solar powered microgrid, designed to win energy security for two of TARDEC's laboratories, which will be able to run off grid in case of power outages. The microgrid, set for installation this spring, will include wind power, fuel cells and other energy sources, as well as a mobile solar generator and charging station for hybrid electric vehicles.
Energy security for everyone
The installation moves the Army further along its Net Zero goal of enabling its facilities to use only as much energy as they can produce on site. Part of the Army's Net Zero initiative involves sharing information with the civilian sector, so lessons learned from operating the microgrid will help enable commercial facilities and communities to develop locally sourced energy, too.
TARDEC's new microgrid
The microgrid was designed to power TARDEC's (that stands for Tank Automotive Research, Development and Engineering Center, by the way) two System Integration Laboratories as well as parking lot lights. The grid's designers anticipate that at least part of the time, the microgrid will generate excess power that can be used elsewhere in the sprawling TARDEC complex.
TARDEC and the new energy future
Under the Obama Administration TARDEC has accelerated its work on fuel efficient vehicles such as the diesel-electric hybrid vehicle it showcased at the North American International Auto Show in 2010. That's just a taste of things to come — in 2009 TARDEC broke ground on a research laboratory in its sprawling complex, called the Ground Systems Power and Energy Laboratory. Set to open on April 11, the lab will focus squarely on alternative energy and energy efficiency with the help of partners in the private sector and academia.
State-of-the-art vehicle energy research
The new facility actually contains eight individual laboratories to allow for tests in controlled environmental conditions including temperature, humidity and wind. One lab is dedicated to advanced energy storage development, and there are also labs dedicated to fuel cells and vehicle electrical systems.
Of particular note is the lab dedicated to hybrid electric power trains. Waste energy from some of the equipment used in the lab can be captured through regenerative systems and used to power other equipment.
Oh, the irony
Against this backdrop of the the Army's full-on pursuit of energy security and alternative energy, the past few days have witnessed yet another

round of alternative energy bashing from certain federal legislators, including at least one Tweet that is more worthy of a middle school tease than an adult conversation about federal energy policy. Whatever happened to Support Our Troops?

Image: X-ray of the sun, courtesy of NASA.

Follow Tina Casey on Twitter: @TinaMCasey.

 

 


jQuery('.nrelate_default').removeClass('nrelate_default');

Article source: http://cleantechnica.com/2012/03/21/u-s-army-gets-its-first-solar-powered-microgrid/
Short URL: http://militaryfeed.com/?p=18078