Marine Harvest Hawk Team Completes Afghan Mission – KC-130J …
From September 2011 until June 2012, the U.S. Marines flew in Afghanistan an aircraft called Harvest Hawk, a KC-130J Hercules equipped with a weapons.
A Harvest Hawk-equipped KC-130J Hercules carries four Hellfire and 10 Griffin missiles to support Marines and their Afghan and coalition partners conducting counterinsurgency operations in southwestern Afghanistan, according to the Corps.
The Havest-Hawk crew operated out of Camp Dwyer and Kandahar Airfield in southern Afghanistan.
Over the nine-month deployment, the Harvest Hawk team stayed overhead in Helmand province for nearly 5,000 hours, the Marines noted in a news release.
They were in place to provide ground fires in support of coalition forces if needed, but also conducted aerial reconnaissance and surveillance.
The KC-130J Hercules has supported combat oeprations with a transport and aerial refueling capability for decades.
But in this case the KC-130J Hercules was used to provide close-air support.
Photos below from the Marines of Harvest Hawk and Hellfire missiles outfitted on the aircraft: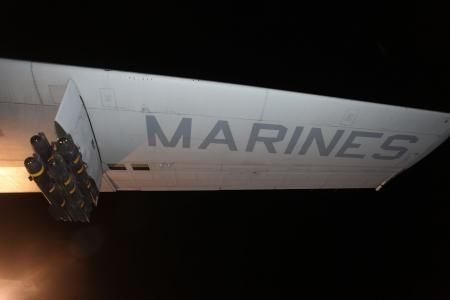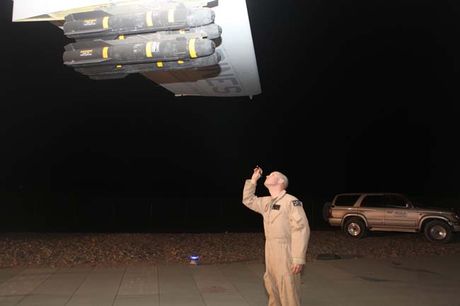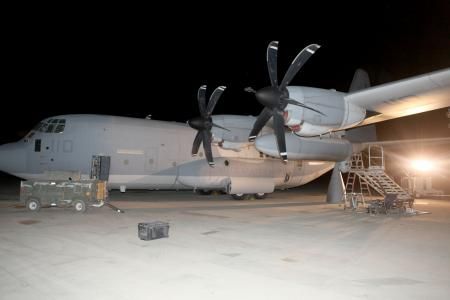 Article source: http://blogs.ottawacitizen.com/2012/06/24/marine-harvest-hawk-team-completes-afghan-mission-kc-130j-used-for-close-air-support/
Short URL: http://militaryfeed.com/?p=32970