Dana Hills High School Freshman Selected for Naval Academy's …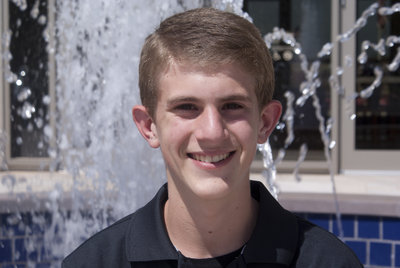 Dana Hills High School freshman Spencer French, 14, of Laguna Niguel has been selected to participate in the United States Naval Academy's Summer Science, Technology, Engineering and Mathematics (STEM) Program in Annapolis, Md. Admission into the program is competitive and highly selective and is based on academic performance, community enrichment, leadership and potential. Fewer than 480 students from across the country were selected.
The program is an in-residence academic program designed for students in the 8th to 11th grades who are interested in math and science career fields. Students in the STEM Program experience real-life applications of engineering, math and science principles through hands-on practical learning. Students are led by Naval Academy professors through lessons covering such topics as energy and light; flight and fluids; cyber security; environmental challenges; transportation infrastructure; automation; simulation and modeling; and biometrics and robotics.
French will be attending the second session of the program, along with 120 other students who will be sophomores this fall. He has a life-long love of aviation and would like to major in aerospace engineering before becoming a Naval Aviator and career officer. In addition to being a Cadet Technical Sergeant in the Civil Air Patrol Skyhawks Composite Squadron 47 at Camp Pendleton, French also serves in squadron leadership as a Cadet Staff NCO and Flight Sergeant of Bravo Flight. He has more than 70 volunteer hours assisting children with special needs through Little League's Challenger Division, National Junior Basketball Hot Hoops, Laguna Niguel Youth Soccer Association's Top Soccer Program and Surfer's Healing. French's busy schedule also includes a place on Dana Hills' junior varsity lacrosse team, the California Scholarship Federation, the Academy of Model Aeronautics, Orange Coast Radio Control Club and the Soaring Society of America.
Article source: http://www.danapointtimes.com/view/full_story/19000982/article-Dana-Hills-High-School-Freshman-Selected-for-Naval-Academy-s-STEM-Program?instance=dp_living_headlines
Short URL: http://militaryfeed.com/?p=32802