Campaign for Marine monument seeks donations
The Dana Point 5th Marine Regiment Support Group is continuing an effort to raise more than $40,000 to fund a 7-by-8-foot granite monument to pay tribute to fallen troops of the Afghanistan war.
Jack Loconsolo, owner of Jack's Restaurant in Dana Point, concluded his initial fundraising campaign for the Operation Enduring Freedom Memorial Fund with a raffle and drawing this month that raised about $1,800. Lei Shishack, one of Jack's regular customers and owner of Sugar Blossom Bake Shop in San Clemente, won the drawing for a new water-purification system.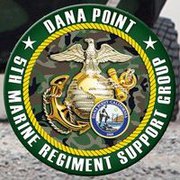 The monument would be in the 5th Marine Regiment's Memorial Park and Garden at Camp Pendleton.
To donate to the effort, go online here or send a check (memo: OEF Monument) to the Dana Point 5th Marine Regiment Support Group, P.O. Box 471, Dana Point, CA 92629.
For more information, contact Brud LeTourneau at brudletourneau@gmail.com or 949-939-7415.
Article source: http://www.ocregister.com/news/marine-359878-monument-jack.html
Short URL: http://militaryfeed.com/?p=32885